Posts Tagged "Easy Twitter Links"
Easy Twitter Links is my third plugin for bbPress. As I had told you before, it makes your Twitter linkage easy. It automatically links @example_username to a Twitter user, and #hashtag to Twitter search link.
Read More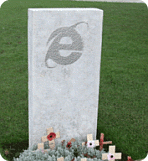 Hey there! I am going to release two more plugins for bbPress! One of them is Upgrade Else Die and the second is Easy Twitter Links. Both plugins are inspired from the ones made by Josh for WordPress.
Read More